I dedicated yesterday afternoon to writing about "Odd Couples" in education politics, and the trend continues this morning. Claudie Washington, the head of the NAACP in Duluth, Minnesota, explains why he's joining a lawsuit challenging the state's teacher tenure law:
Minnesota is home to one of the worst achievement gaps in the country, and it's about time we stop merely accepting that reality and instead do something about it. We applaud the brave plaintiffs of Forslund v. Minnesota, who have taken the fight for justice to the courts. The courts exist to provide balance when the legislative process fails to protect the constitutional rights of Minnesota families. Too long have we waited for a solution from our legislators in St. Paul and here at home to close the gap. Instead, four parents are creating the pathway to progress.
Washington is not alone in supporting the legal challenge to tenure. Nekima Levy-Pounds, the president of the NAACP in Minneapolis, joined the plaintiff's legal team earlier in May. The state teachers' union has been dismissive of the "out-of-state groups behind this suit." I'm not sure how four families from the twin cities, represented by the head of the local NAACP, constitutes interloping ...
Meanwhile, in Akron, Jesse Washington of The Undefeated (an awesome new home for long form journalism) looks at whether LeBron James's investments in preparing kids for college are working:
Representatives from James' foundation and the Akron school district declined to provide any data on the academic progress of students in the I PROMISE program, the oldest of who are now in seventh grade. But public data show little, if any, progress in reading scores for all Akron Public School students now in the seventh grade ... Michele Campbell, chief operating officer of James' LRMR Management Co. and the person in charge of his foundation, said the February report showed some improvement in test scores, but the children are still behind their peer group ... Dr. Robert Balfanz, who has studied high-poverty schools for 20 years as director of the Everyone Graduates Center at Johns Hopkins University, said James' program could use more focused academic interventions during the regular school day. Research has shown that out-of-school activities are helpful, he said. But it must be combined with changes to the curriculum, better training for teachers, and one-on-one monitoring of students' attendance and participation.
Kudos to King James for prioritizing a group of children in his home town, as it looks like he's inspiring similar behavior among other famous folks. I'm sure he's discovering, though, that the systemic barriers to change can resist even the most dedicated philanthropic efforts. Here's hoping James takes Dr. Balfanz's advice, as they're clearly on the same page style-wise. I can't be the only who realizes that Bob and LeBron have a strikingly similar facial hair game, right?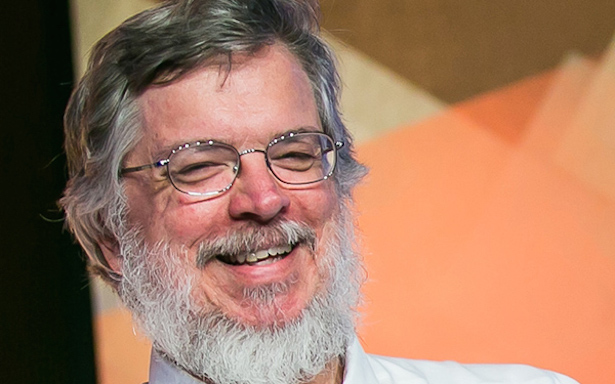 If I didn't lose you after that, there's more! Speaking of Dr. Balfanz, his colleagues at Johns Hopkins looked at the success of the receivership model in the Lawrence, Massachusetts public schools:
The Massachusetts receivership has yielded positive academic outcomes so far. Six schools are now identified as high performing, up from two in 2010 (Schuler et al., 2016) ... These results are, by any account, remarkable. Coupling strong central leadership with principal-level autonomy shows promise in Lawrence. It is early days yet, but other states and districts are watching: a year ago, the New York State Board of Regents asked the state education department to investigate the Massachusetts model and its outcomes (Tan, 2015). As the debate continues about interventions that might help low-performing schools, the Lawrence receivership may prove a viable policy solution in urban districts well beyond Massachusetts.
That's just unmitigated good news, which is hard to find in schooling, especially when the state gets involved in local affairs. On the other side of that coin, Andy Smarick is disappointed that the state is transferring control back to the New Orleans schools board in Louisiana. It's a different political context there, but it's important to note that state control is neither a silver bullet nor a particularly stable long-term solution, as it challenges local political sovereignty, often in ways that reflect long-standing racial divisions.
Unfortunately, the Lawrence successes cannot overshadow the political shenanigans that are engulfing the rest of Massachusetts. The state teachers union just re-elected their "fiery" (NOT MY WORD) president, which Erika Sanzi says will lead to further intransigence in local politics. In the meantime, The Boston Globe worries that political leaders are taking advantage of student walkouts in Boston to advance their agendas. Paul Reville, the state's former secretary of education, agrees that mischief is afoot; he said on Boston Public Radio yesterday, "I hope kids aren't being manipulated for adults' political purposes."
Welp. At least nobody beat an elderly person with a box of frozen fish! Oh, what's that, I'm getting some breaking news:
Saugus, Massachusetts - School Committee member Arthur Grabowski has been charged with an aggravated offense of assault and battery with a deadly weapon, a bag of frozen fish, against an elderly person after an incident at the Saugus Senior Center on Wednesday ... Graney asked Grabowski what he said, to which Grabowski allegedly replied, "Let's go outside and I'll tell you."Graney said he then followed Grabowski outside through a back door of the Senior Center, at which point Grabowski hit him in the area of his left ear with a bag of frozen fish fillets.
Sigh. Classic Saugus.